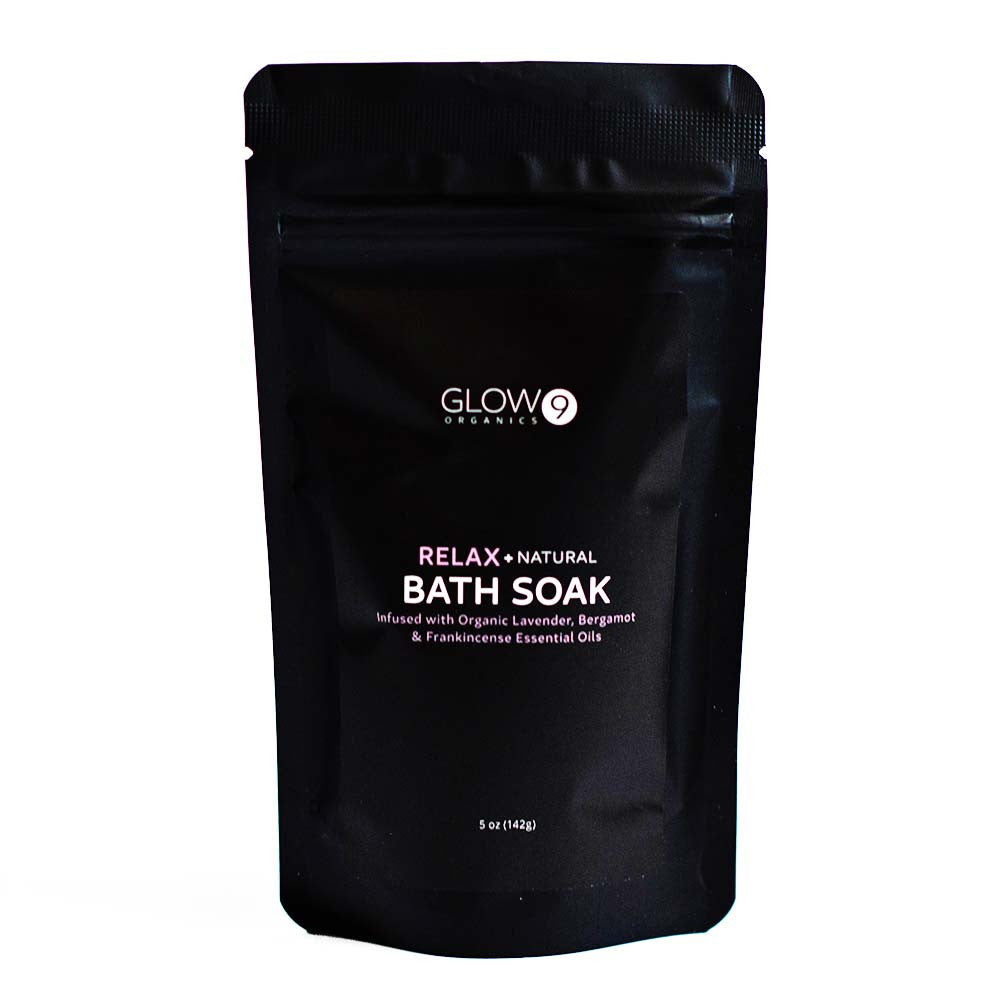 Organic Bath Soak (Relax)
Stressed out? This special blend of salts and organic essential oils is an instant vacation for both mind and body. This bath soak is specially formulated for pregnancy and breastfeeding moms with safe, organic & relaxing essential oils, along with a special salt mixture to alleviate swelling & pain. Clear your head and take some time for yourself, mama!
Organic, vegan, gluten & cruelty free.
No Parabens, No Synthetics, No Dyes, No DEA, No Petroleum, No Phthalates, No Sulfates, No Artificial Fragrances.
Made in the USA!
5oz
How to Use: Pour desired amount into warm bath and let dissolve.  Can use 1/3 of packet for a total of 3 uses, or use the whole packet if needed.  If you're pregnant, make sure your bath isn't too hot!
Ingredients: Epsom Salt, Himalayan Pink Salt, Dead Sea Salt, Organic Lavender Essential Oil, Organic Bergamot Essential Oil, Organic Frankincense Essential Oil