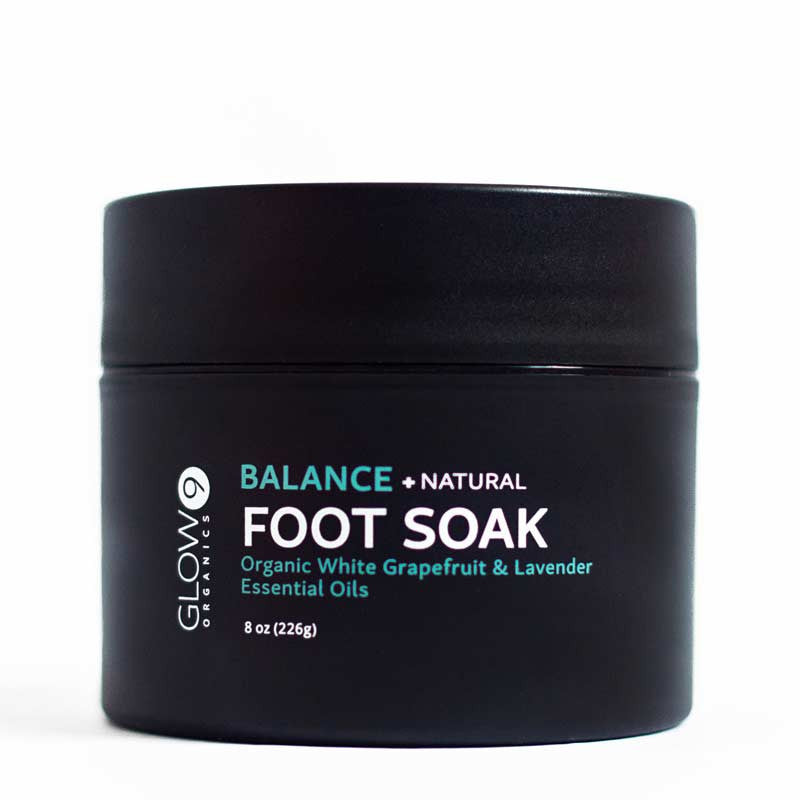 Organic Foot Soak (Balance)
Pulled in hundreds of different directions? We get it! It's time to get balanced and soak those swollen feet with Glow Organics 9 Balance Foot Soak. The special essential oil blend with help you find your center, and combined with the salts will give your feet some much needed rest.
Organic, vegan, gluten & cruelty free. 
Made in the USA!
No Parabens, No Synthetics, No Dyes, No DEA, No Petroleum, No Phthalates, No Sulfates, No Artificial Fragrances. 
How to use: Pour desired amount into foot soak tub or bath tub.  Let feet soak for 15-20 minutes.    
Ingredients: Epsom Salt, Himalayan Pink Salt, Dead Sea Salt, Organic Calendula Petals, Organic Lavender Buds, Organic White Grapefruit Essential Oil, Organic Lavender Essential Oil